Year 7 visit to Javea Golf Club
January 13, 2020

Posted by:

XICmarketing

Category:

News

,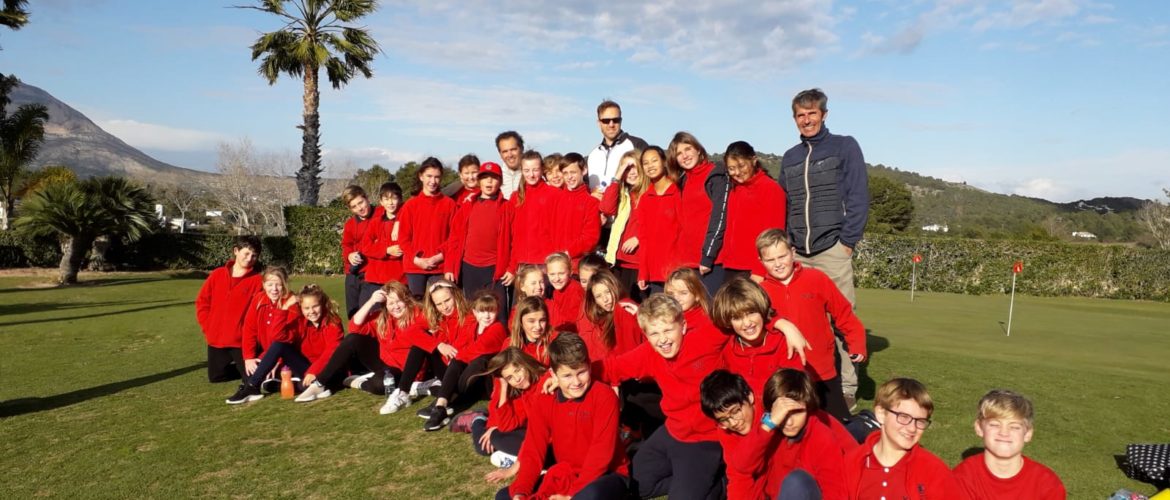 On Friday 10th January the whole of Year 7 were guests at Javea Golf Club for the afternoon where they were given lessons from professional golf coaches in driving, putting and chipping. It was a fabulous experience for all students involved.  A huge thank you to Dave Henderson and the coaches at Javea Golf Club, it was a brilliant afternoon.
El pasado viernes día 19 de Enero, todos los alumnos de Year 7, asistieron como invitados al club de Golf de Jávea por la tarde. Todos ellos recibieron clases por parte de entrenadores profesionales sobre control, colocación y pase. Ha sido una experiencia maravillosa para todos los alumnos que participaron. Nuestro mayor agredecimiento a Dave Henderson y a todos los entrenadores del Club de Golf de Jávea. Una tarde fantástica.