XIC supporting Make a Smile
January 10, 2020

Posted by:

XICmarketing

Category:

News

,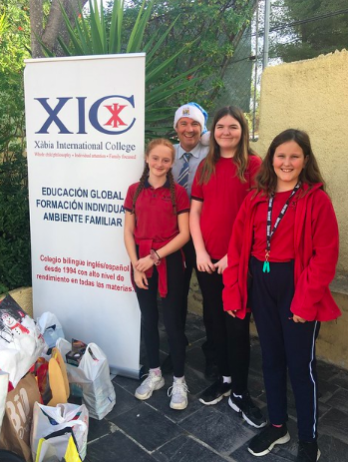 What a wonderful effort!
Students and their families have been quite outstanding in their enthusiasm and generosity in gathering a massive number of gifts for the children who are supported by the Make a Smile Charity.
So many of the students have shown immense commitment to make this a bumper year for donations to the Charity.  We were delighted that Tony Grande was able to join us in College to receive the gifts and vouchers on behalf of the children, and he had some lovely words of thanks for the students of the College.
Many congratulations to all the staff who helped generate such a wonderful atmosphere.  Really well done to all.
Qué esfuerzo más gratificante!
Los alumnos junto a sus familias, han demostrado un magnífica generosidad y han hecho un gran esfuerzo por conseguir un montón de regalos para la organización Make a Smile.
Muchos alumnos se han comprometido en conseguir que este fuera el año con más donaciones para Caridad. Estamos encantados de que Tony Grande fuera el encargado en venir al Colegio a recoger los regalos y los bonos en nombre de los niños, y dirigió unas bonitas palabras de agradecimiento a los alumnos.
Felicidades a todos los profesores, que han ayudado a generar tan magnífica atmósfera.
Enhorabuena.