XIC Students Attend Xábia Red Cross Workshops
December 4, 2019

Posted by:

XICmarketing

Category:

News

,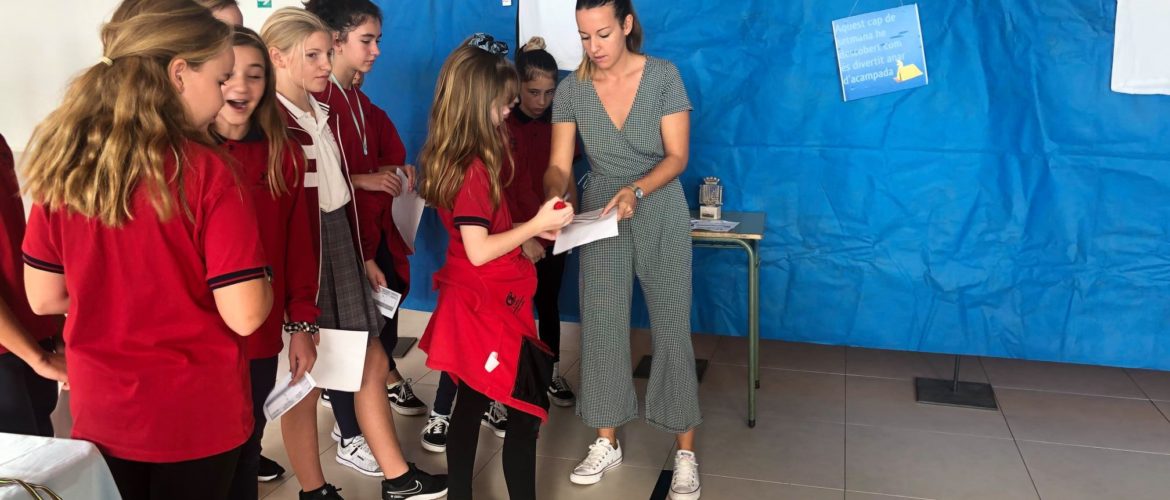 Last week Year 7 and 11 pupils from Xàbia International College attended workshops organised by the Xàbia Red Cross at the Plaza del Convento. They listened to a variety of talks and received freebies about Eating habits, Sexuality, Addictions and Road Safety. In the latter, they had to attempt to place pencils in a cup whilst wearing a pair of glasses which gave the effect of being drunk!! ????????????????
La semana pasada, los alumnos de 6º de Primaria y 4º de ESO del Xàbia International College asistieron a las jornadas sobre salud organizadas por la Cruz Roja de Xàbia en la plaza del convento. Allí los alumnos recibieron información y folletos en las cinco carpas que había sobre Alimentación, Actividades extraescolares, Sexualidad, Conductas adictivas y Seguridad Vial. En este último tuvieron la oportunidad de ponerse unas gafas para ver cómo es la visión cuando se está ebrio e intentar colocar unos lápices en un vaso con ellas puestas !! ????????????????