Chapter 2 – Lockdown at XIC: A day in the life of…
May 6, 2020

Posted by:

XICmarketing

Category:

News

,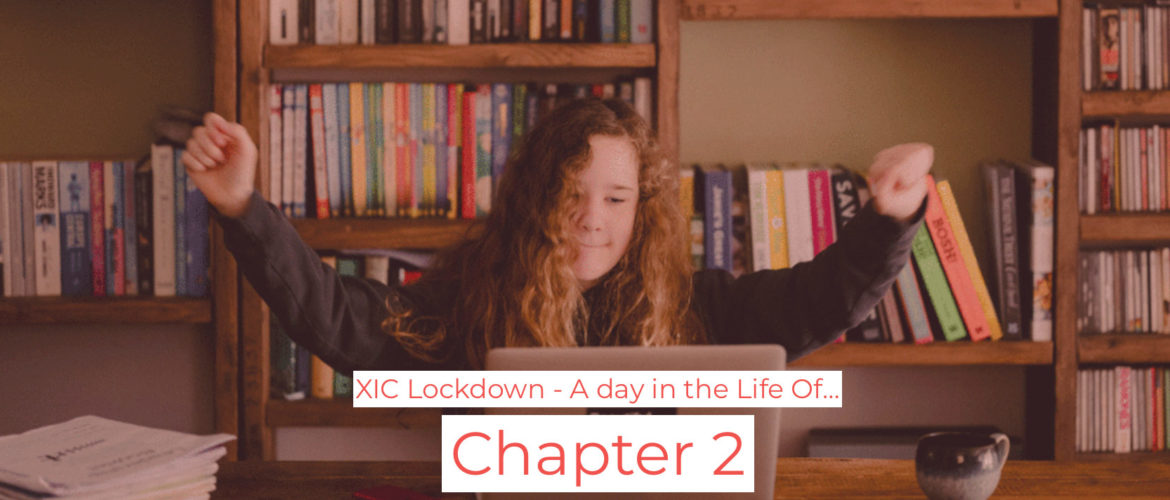 Lockdown at XIC: A day in the life of… is a series by pupils, staff and members of the community documenting their daily routines during these very strange times. Follow our channels to read more! 
Chapter 2
Lockdown at XIC: A day in the life of… Elinora
By Elinora
I begin my day by logging onto google classroom, and I prepare my books for the coming lesson. I then proceed to opening google meet, where I am greeted by my teacher. In most classes the teacher starts by asking us all how we are doing and takes the register to mark down which students are attending the online lessons. Following this they continue by introducing the day's lesson.
All the teachers are very patient with the students, and have thought of many new ways for us to learn online and understand the subjects they teach. Once the lesson ends we all leave the call, moving on to our next class. This pattern repeats until the end of the day when we have no more lessons.
A very important thing to do now during lockdown is to exercise. One option for us in secondary is to join the XIC home sport classroom, to get in weekly workouts, while my brother in primary has workouts written into his school timetable.
I am very thankful everyday to all the teachers at XIC, for even in such a hard time to continue to teach us and make sure that we have the best education possible. You continue to inspire us and push us to be the best version of ourselves. We are very grateful for all you do to help us and our schooling.